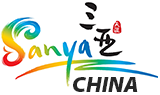 Sanya, China

Sanya, in Hainan Province on the tropical south coast of China, has fantastic beach resorts and is viewed favorably as China's "southern gateway" with its relaxed visa-free policy. Sanya travel is getting more and more attention.

The long coastline, the blue sky, and the tropical climate make Sanya a favorite destination for travelers. Some even say that its beautiful beaches make it "the Hawaii of China".
Sanya Transportation — Easy to Get There

Thanks to its tourism appeal and importance, Sanya is being built to be like a second Hong Kong with many flights and shopping opportunities. Transportation to Sanya is very convenient. It can be directly reached by air from most cities in China and some major airports in Southeast Asia.

The high-speed train system connects Sanya and Haikou (Hainan's capital) in only 1½ hours. In peak seasons, a flight to Haikou costs less than one to Sanya, and you can take a bullet train direct from Haikou Airport to Sanya.

Read more on Sanya Transportation.
Popular places to visit in Sanya
| | | | | |
| --- | --- | --- | --- | --- |
| | | | | |
| Sanya Bay | | Dadonghai Beach | | Guanyin Statue of Hainan |
| Explore the great outdoors at Sanya Bay, a popular spot to commune with nature in Sanya. Wander the parks and beaches while you're in the area. | | Nothing says vacation like spending a lazy day at Dadonghai Beach, a popular beach in Jiyang. While in the area, you can find time to visit its spas. | | You can find out about the history of Sanya with a visit to Guanyin Statue of Hainan. While you're in the area, stroll along the beaches. |
| | | | | |
| | | | | |
| Dadong Sea | | Nanshan Temple | | |
| Commune with nature and explore the great outdoors at Phoenix Island Sanya during your travels in Sanya. While you're in the area, stroll along the beautiful beaches. | | Learn about the local history of Sanya when you spend time at Nanshan Temple. Amble around the area's parks or visit its monuments. | | |
▪ Many international hotel chains: There have been significant improvements in Sanya's hotel industry. Sanya now has a lot of international-standard hotels built for the many travelers who visit Sanya.

▪ Sanya sailboating: You can rent a yacht or a sailing boat and enjoy a sailing tour in the clear waters of the sea.


▪ Do not buy corals or entire natural tortoise shells as souvenirs, because it is against the law, and you are not allowed to carry them out of the country.


▪ The ultraviolet radiation on Hainan Island is extreme, so remember to bring your sunglasses, sunscreen, and umbrellas.


▪ Medicine: It would be best to bring some medicine in case of heatstroke or gastrointestinal problems. An anti-malarial is recommended (Malarone, Doxycycline, or Lariam).


▪ Swimming kit: As a minimum, bring a swimming suit, a swimming cap (usually required in swimming pools in China), and goggles. Most other equipment can be hired where activities are held.


▪ After having seafood, you'd best not go swimming for an hour. People who are allergic to seafood or who have sensitive stomachs should beware of seafood poisoning.


▪ Ethnic culture: Sanya is a garden city full of coconut palms and other green splendor. It's ethnic life is equally vibrant with people of more than 20 ethnicities, including Han, Li, Miao, and Hui.