Welcome to DSDE 2020
We would like to invite you to contribute to and participate in DSDE 2020, which will be held in Barcelona, Spain during June 10-12, 2020.

2020 The 3rd International Conference on Data Storage and Data Engineering is a forum for presenting excellent results and new challenges facing the field of Data Storage and Data Engineering. This conference offers good opportunities for the delegates to exchange new ideas, and to establish research and/or business links, as well as to build global partnership for potential collaboration.

Featured with invited speeches, oral presentations, poster presentations and social event, DSDE 2020 welcomes submission of researches concerning any branch of Data Storage and Data Engineering and the participation of anyone who is interested in these fields.
Proceedings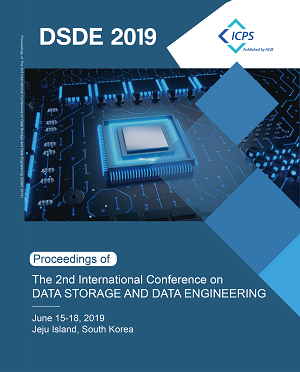 Accepted papers of DSDE 2020 (after proper registration and presentation) will be collected in the conference proceedings, which will be submitted for indexing in Ei Compendex, Scopus, etc.

▶ DSDE 2019 conference proceedings (ISBN: 978-1-4503-7216-9) has been indexed by Ei Compendex and Scopus.